First 2 Weeks as a Front End Web Developer
Just wanted to update everyone on my story since my post about leaving Mezzobit.
I've got to say, after 2 weeks as, finally, a full time front end web developer, I am really enjoying it a heck of a lot! 
I'm now a FE Dev for Worldnow and it's a dynamic and exciting place with co workers that seem like really good natured, friendly people. I honestly like spending time with them and we all do the best we can to keep the stress down for each other while getting things done. At least that's the way it feels so far.
Finally, no more meetings and worries about having to fix things or hot fix things for customers "now" because they need a fix now or we're worried about losing face. No more meetings outside the office either (which can be fun) but takes me away from the office and makes me forget about what I was doing before I left. 
In the last 2 weeks, I've been learning all the parts of our Content Management System, the XML / XSLT front end design, the Ruby on Rails Backend, and designing my own Dynamic Utility Block for a customer's Athlete Bio Page in all the traditional ways (HTML, CSS, Javascript, and Jquery). Along with that, I've been squashing bugs for other customers, the only real goodway to learn a system I think.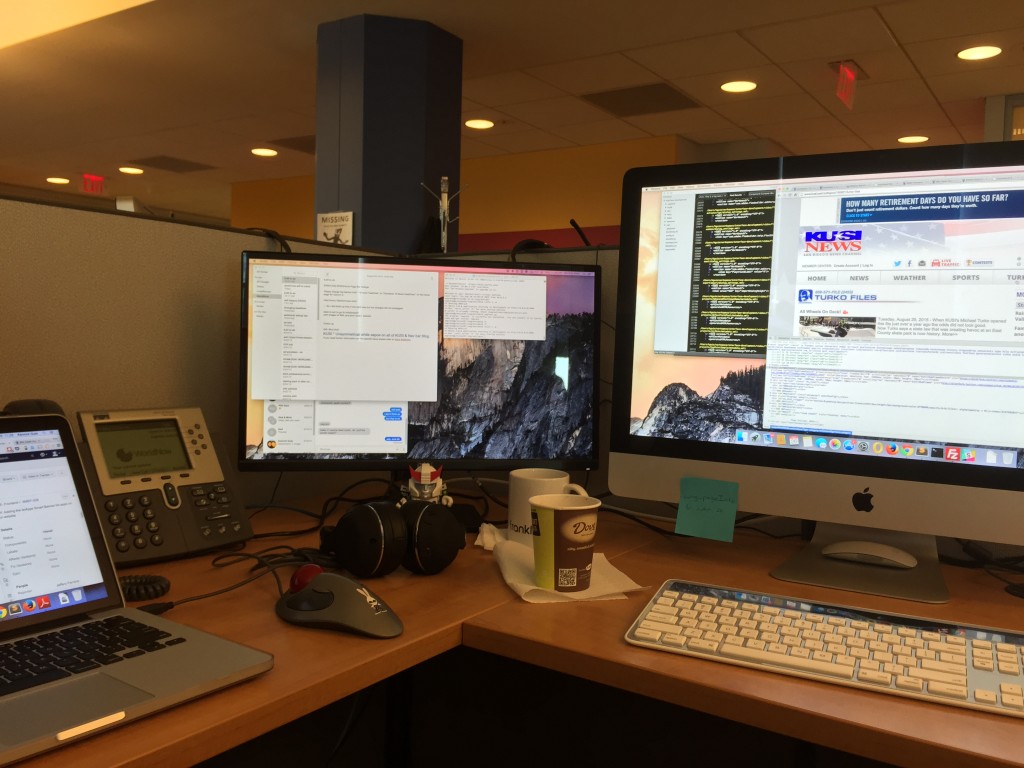 The funnest and scariest part for me these last 2 weeks actually was being charged with finding a way to get Microsoft excel sheet data into our page by ultimately changing it to JSONP and into my Bio Page! Darn customer apparently has no clue or no one who was able to code. On the first day, I had no clue, I was worried it would be a fail, but no no, it was a great win! I worked out the process in less than 2 days!
Anyway, this is just pure fun right now. This is a holiday weekend too but I didn't mind putting a few more hours in refining my Bio Page project. Even added some phase 2 stuff because I figured out how easy it would be. It's integrated into our system now as well, makes me very happy. I wish I could show it off but the customer hasn't flipped the switch yet. When they do,I can show off the work I've done.
Well, I'll give everyone another update soon. If work stays like this, it going to be an awesome place to be for I hope, a long time to come.